Restoring Broken Locks
Locks play an integral role in ensuring the ongoing security of your home, which is why it's essential they remain in good condition. Malfunctions with this security hardware often present as minor incidents, which are easily resolved when they are immediately consulted by our technicians. Delaying the repairs, however, or attempting to restore the lock yourself can cause greater harm that requires more expensive procedures. That's why it's important to get in contact with our experienced residential locksmith services. Not only will they fix any minor problems before they turn into major ones, but they have the expertise required to prevent any further damage from occurring in the process. Our team have been trained to address a variety of issues that cause hardware to malfunction, and will see your locks repaired quickly and efficiently.
Altering Existing Hardware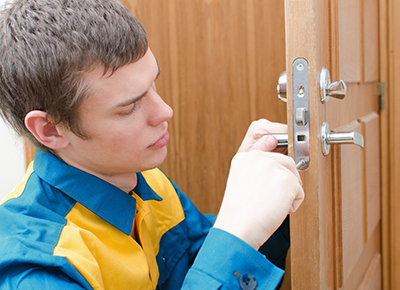 Adjusting a lock to prevent any former keys from accessing your residence is both an easy and affordable way to stay in control of who enters your home. Our technicians not only understand the importance of this basic need for security, but also have the required expertise for professionally altering locks around your property. Whether you have misplaced your keys or are untrusting of a previous roommate, our 24 hour lock service is available to ensure that you always feel comfortable and safe in your own house. In order to give you peace of mind about the safety of your property, the procedure is undertaken in a manner that is much more timely and efficient than replacing the entire lock.
Replacing Outdated Locks
Even the most durable pieces of hardware eventually require replacement. When your locks are no longer up to standard, whether due to a recent break-in or a frustrating malfunction, it's definitely time to call in some professional help. Our locksmiths offer onsite replacements to preserve the sense of confidence and safety that you should experience in your own home, removing the outdated or damaged hardware and installing more modern locks to provide greater security.
Guaranteed Residential Security
Our customer-oriented approach and extensive experience makes our team at Locksmith Diamond Bar the number one providers of security for residential homes. We take care of your property throughout the entire process, fitting your doors with the best locks available and ensuring that you never feel unsafe in your own residence.
Call us today to learn how we can help you!